Global Aviation:
Navigating an Industry of Disruption
The leadership challenges in aviation have never been greater. While air travel is becoming safer and airlines more efficient and more profitable thanks to savvier management teams, global aviation is uniquely vulnerable to shifting economic and political climates, disease outbreaks, insufficient infrastructure, new players in the industry and competitive technologies.
The aviation leaders of tomorrow must also be able to ensure the safety, comfort and satisfaction of increasingly-demanding passengers without compromising profitability. They must also be able to ensure their firms flourish in an increasingly competitive global marketplace threatened with increased congestion, changing climates, evolving labour relations and security.
Watch Your Career Lift Off with the
Global Aviation Leadership Program
Equip yourself with the knowledge and skills needed to shape the future of aviation and add credentials recognized world-wide to your résumé with the all-new Global Aviation Leadership program!
This innovative collaboration between two world-class universities – Montreal's McGill University and Toulouse's ENAC – representing the world's largest commercial aviation cluster, combines European technical expertise with North American management styles to deliver the best Aviation Leadership Program the industry has to offer. Taught by both academic and industry specialists, through this program you will earn both a Graduate Certificate in Aviation Leadership from McGill and an Advanced Masters in Strategic Aviation Leadership from ENAC, as well as acquire the skills required to lead organizations in face of the massive changes disrupting aviation.
Graduate Certificate
in Aviation Leadership from McGill
24

Credits
8

Required Courses
Time/Duration: Eight 1-Week Intensive Sessions
The Graduate Certificate in Aviation Leadership from McGill University aims to equip students with the knowledge and skills needed be the next generation of leaders in the global aviation sector. Tailored to fit the busy schedule of an international cohort of industry managers, the program consists of 8 one-week intensive sessions over 9 months and trains participants in innovative leadership practices for managing diverse and cross-cultural workplaces.
OUR APPROACH TO LEARNING
Taught by academic and industry experts, courses are designed to empower learners to integrate what they learn in class into immediate practice by incorporating aviation-related simulations, experiential activities, and case studies. Courses also focus on fostering problem-solving and critical thinking skills.
Additionally, the program features guest speakers who are industry leaders with expertise in airlines, airports, air navigation, aerospace manufacturing, and other related areas.
This Program Promotes
Enhancing the understanding of social, psychological and behavioural elements critical to the success of an organization
Developing strategic management and advanced leadership knowledge and competencies
Deepening cross-cultural leadership competencies in areas such as conflict resolution, communications and managing cross-cultural teams
Implementing and managing organizational change efforts effectively
Building analytical problem-solving and critical thinking competencies
Mastering the effective use of business intelligence and data analysis
Managing the tools and techniques and leading complex projects from idea to execution

Advanced Masters
in Strategic Aviation Leadership from ENAC
6

Credits
1

Required Courses
Time/Duration: One 1-Week Intensive Session, with 6-month window for thesis
Prerequisite: Successful completion of the Graduate Certificate in Aviation Leadership from McGill University
The Advanced Masters in Strategic Aviation Leadership from ENAC equips learners to manage the realities of the economic environment of the air transport industry, including supply and demand, industry structure and profitability. Learners will become versed in how the cost and price structure of airports and airlines impacts various activities, such as pricing, revenue management and route economics. Students also complete a study project and write a professional thesis.
Sponsor of the Excellence in Leadership Award 2019

About McGill
McGill University is one of Canada's best-known institutions of higher learning and one of the leading universities in the world. With students coming to McGill from some 150 countries, McGill's student body is the most internationally diverse of any research-intensive university in the country. McGill was founded in 1821 thanks to a generous bequest by James McGill, and since then, we've grown from a small college to a bustling university with two campuses, 11 faculties, some 300 programs of study, and more than 39,500 students. McGill is recognized around the world for the excellence of its teaching and research programs. McGill's 250,000+ graduates form a vast global network, with many alumni reaching the top of their aviation professions.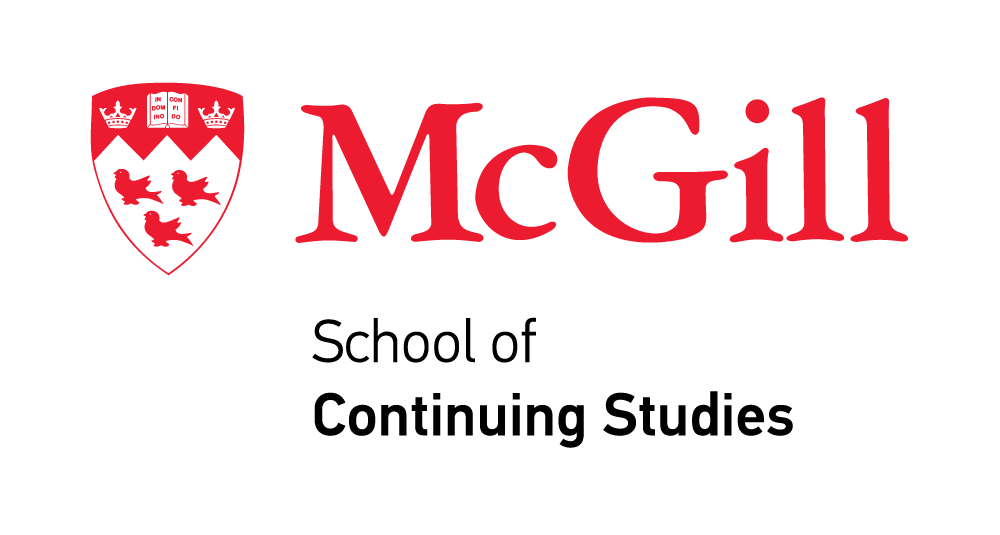 About ENAC
Founded in 1949, ENAC is internationally recognized as the first Aviation University in Europe, providing a broad range of training courses and research activities, offering more than 30 higher education programs from Bachelor to Ph.D., in aeronautical engineering, satellite-based applications, air navigation, airline and airport management and operations, aerospace project management, and flight training. ENAC cooperates with the major aviation companies, and is also in partnership with all the major aviation institutions, such as ICAO, EASA, IATA or ACI. ENAC has 23, 000 Alumni working in aeronautical companies, such as aircraft manufacturers and its suppliers, airports, airlines, civil aviation authorities as well as air navigation providers, all around the world.